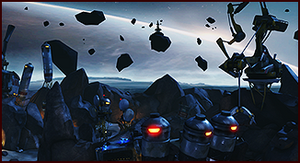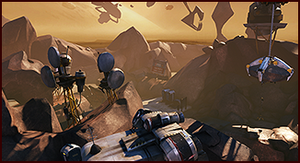 "
Venus Industries cordially invites you to join us in Fis­sure, one of the pre­mière min­ing sites in the business. Named for its nat­u­rally occur­ring rifts and canyons, Fissure's land­scape makes min­ing a breeze. Our oper­a­tion uti­lizes state of the art Drilldo 9000 min­ing plat­forms that fea­ture an indus­try lead­ing fail­ure rate of a neg­li­gi­ble 66%.

Our work­ers enjoy com­pet­i­tive ben­e­fits, includ­ing:

Rated one of the safest work sites cur­rently in pro­duc­tion, with a record low 4 deaths and 1.5 dis­mem­ber­ments per hour dur­ing the month of December.
Loads of ameni­ties, includ­ing com­pany sub­si­dized cook­ing sta­tions and com­pli­men­tary crematorium
Com­pany pro­vided uni­forms (Must be returned upon ter­mi­na­tion and/or fatal­ity. Dry clean­ing of vital flu­ids sub­ject to addi­tional costs, even posthu­mously)

"
Map Overview
Edit
Fissure has a day variant and a night variant. The only other map that currently has this variation is Trailer Park.
Ad blocker interference detected!
Wikia is a free-to-use site that makes money from advertising. We have a modified experience for viewers using ad blockers

Wikia is not accessible if you've made further modifications. Remove the custom ad blocker rule(s) and the page will load as expected.